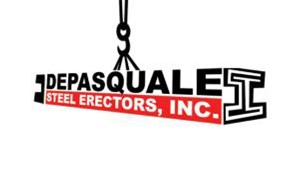 This site is currently under construction please check back for further updates.
Welcome to Depasquale Steel Erectors!
With over 40 years of combined experience Depasquale Steel is able to offer the elite expertise and management to perform high quality work on the most complex steel projects.
We are a Union contractor which employs highly skilled and trained union workers. We are a signatory contractor to the IMPACT Program ( Management progressive action Cooperative Trust), as well as Local unions Chicago Local 1, Local 393, Local 444, and Ornamental Local 63. Expert supervisors, veteran foremen and a competent labor force have made us a successful company over the years. Our extraordinary quality, attention to safety and our ability to complete projects ahead of schedule have developed a loyal and trusting clientele that has continued to grow every year. Given the chance, we are confident your partnership with our services will produce the same level of satisfaction.
Depasquale Steel Erectors
4646 Western Ave
Lisle, IL 60532
630-241-9380 Office
630-388-5427 Direct